Emergency Dental Care in Aurora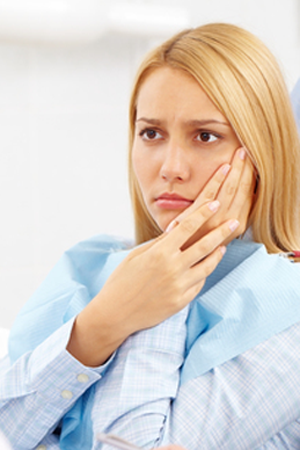 Your health and safety is a top priority for Dr. Harry Weingarten and his dental staff. That's why we provide emergency dental care for patients suffering from sudden tooth pain, a loose or cracked tooth and other conditions.
Other common dental emergencies include:
chipped front teeth
acute sensitivity
broken fillings
local swelling
facial swelling
pain at night
painful wisdom teeth
Broken or knocked out teeth can sometimes be replaced if the patient arrives within 30 minutes of the incident. Try to place the tooth back in the socket or place it in a glass of milk before rushing to our office. Sometimes if a patient is suffering from sudden pain in their mouth, it can be because of a cracked tooth as a result of teeth grinding, wear and tear, and uneven chewing pressure. Alleviating pain is our priority but other procedures such as dental bonding, dental crowns, dental bridges, or dental implants can be expected to follow afterwards.
In case of a dental emergency,
call our Aurora dental office
immediately. Dr. Weingarten & Associates at Auroratooth Dental are here to help!
Back to Family Dentistry Home Page