Cosmetic Dentistry in Aurora
The first impression a person is likely to convey to others is with a smile. Does your smile really communicate what you want it to? If your smile is in need of improvement, thanks to innovations in cosmetic dentistry, and the skillful experience of our dental staff, you do have options. Dr. Harry Weingarten and his attentive staff care about every facet of your dental health, and will work closely with you to provide a pleasant experience you will never forget.

To transform patients' smiles, we don't simply suggest a procedure to improve a patient's appearance. We consider the individual, their personality, needs, goals, and even budget to design a treatment plan. Residents in the Aurora area are encouraged to contact our office to schedule a personalized consultation regarding any of these cosmetic dentistry options:

Teeth whitening – Specially chosen products to brighten a patient's smile safely and effectively
Bonding – Composite material used on teeth to address minor imperfections
Veneers – Shells placed over the front of teeth to give visible improvement in uniformity of shape, color, alignment, or size
Crowns – Cover teeth for a beautiful, natural appearance, they are used in restorative applications as well.
Cosmetic fillings – Designed to restore teeth using a strong, tooth-colored composite that blends in with natural tooth structure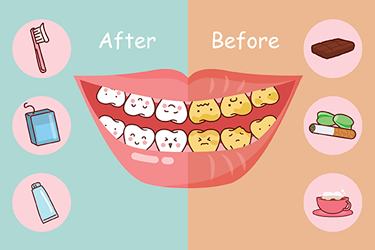 During a consultation, a patient will be evaluated and have the opportunity to provide valuable input for Dr. Weingarten to consider when making his recommendations. We develop a trusting relationship with our patients, so that we get to know them, and share in this transformation with them.
Big Smile
A gorgeous smile is one that is healthy as well. While aesthetic beauty is desirable, we also want to help our patients maintain optimal dental health. Our preventative care helps keep teeth and gums in prime condition. Regular exams allow small issues to be detected early and remedied before they become big problems. While we want patients to be pleased with the way they look, we also focus on their overall well-being.
Call us
to schedule routine care, or to inquire about services that can improve self-confidence and give you a stunning smile.
Allow Dr. Weingarten and his caring staff to put experience to work for you, with attention and service that will inspire you to return again and again.
Dr. Harry Weingarten help patients feel confident about the appearance of their teeth. Schedule your consultation today!
Related Article